"Us" and "Them"
---
"Love your neighbor as yourself." The golden rule. As evangelicals, we know it by heart. However, the better question is: do we live it by heart?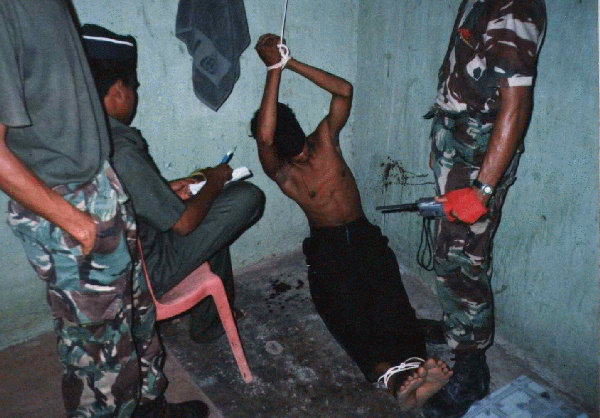 In 2008, a poll commissioned by Faith in Public Life and Mercer University revealed that close to six-in-ten white evangelicals in the South thought torture could be often (20%) or sometimes (37%) justified in order to gain important information. This compared to roughly half (48%) of the general public who believed that torture could be justified in a Pew Research Center poll conducted around the same time.
However, the poll displayed a shift in evangelicals' responses when asked using the "Golden Rule" argument against torture: the U.S. government should not use methods against our enemies that we would not want used on American soldiers. A majority (52%) of white evangelicals agreed. This movement represented a 14-point increase from the 38% of white evangelicals who initially said that torture is rarely or never justified.
When I first heard about the results of this poll in 2008, I found the evangelical responses to the initial question depressing. Yet, I was encouraged to see that evangelicals had a change of heart when reminded of the Golden Rule, a fundamental moral of our Christian faith.
However, in 2011, I have become a disheartened skeptic as to whether those who were surveyed in 2008 were actually moved by the Golden Rule moral.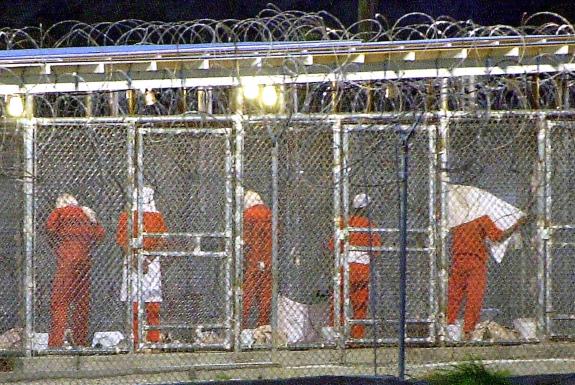 January 11th 2011 marks the 10th anniversary of Guantanamo, a haunting symbol of the U.S.'s past use of torture. Attempts by the Obama administration to carry out the President's Executive Order mandating the closure of the facility have so far failed. 174 men remain at the prison. For many of them, the chances of receiving a trial appear bleak. Many of these men have not even been charged with a crime.
The American public is unconcerned. In fact, many Christian Americans support the indefinite detention of these 174 "others" and some commend the past use of torture at Guantanamo as justified punishment of "them" in the name of protecting "us".
In light of our apathetic attitudes toward the immoral abuse and injustice at Guantanamo, I can not help but wonder if those who were surveyed in the 2008 poll were inclined to agree with the "Golden Rule" argument against using torture because it was framed in a way that incentivized "us" and downplayed "them."
By focusing the question on not using techniques which we would not want used on American soldiers, the statement creates an incentive to hypothetically increase protections for American soldiers who may be detained by foreign armed forces in the future (i.e. where the U.S. government upholds the humanitarian and legal prohibitions on torture, other states will be more likely to follow suit in the reciprocal interest of their own armed forces).
As an American, I am very grateful for our troops and I logically support not using torture against suspected terrorists for the purposes of reciprocal protection.
However, as evangelicals, we ought to confess that this argument is only logic. It is not the Golden Rule moral in a Biblical sense. The agenda is necessarily protecting "us," not treating "them" as we would want to be treated.
This concept of "us" and "them" completely contravenes the purpose of the Golden Rule as supported by scripture. In Luke 10, Jesus confirms that the greatest commandment is to love the Lord your God with all your heart and with all your soul and with all your strength and with all your mind and to love your neighbor as yourself. Jesus is then asked, "Who is my neighbor?" In reply, Jesus answered: "A man was going down from Jerusalem to Jericho, when he was attacked by robbers. They stripped him of his clothes, beat him and went away, leaving him half dead. A priest happened to be going down the same road, and when he saw the man, he passed by on the other side. So too, a Levite, when he came to the place and saw him, passed by on the other side. But a Samaritan, as he traveled, came where the man was; and when he saw him, he took pity on him. He went to him and bandaged his wounds, pouring on oil and wine. Then he put the man on his own donkey, brought him to an inn and took care of him. The next day he took out two denarii and gave them to the innkeeper. 'Look after him,' he said, 'and when I return, I will reimburse you for any extra expense you may have.' "Which of these three do you think was a neighbor to the man who fell into the hands of robbers?" The expert in the law replied, "The one who had mercy on him." Jesus told him, "Go and do likewise."
As Evangelicals, we are called to love our neighbors as ourselves. Notice there was no incentive for the Samaritan to act as a neighbor to this man, but rather many disincentives (a loss of time, money, etc.). The parable indicates no apparent expectation of reciprocal incentive.
Additionally, the Samaritan man acted without regard to the "other" status of the man as a Jew. Interestingly, the Samaritan also had no way of knowing whether the Jewish man had been beaten and left to die as an arbitrary injustice, or as punishment for a wrong or a crime he had committed. The Samaritan followed the moral of the Golden Rule: he responded with mercy without distinguishing between "us" and "them."
As Evangelicals, the Samaritan teaches us we should show mercy to our neighbors from every nation, "us" and "them", irrespective of culpability. Now, let us go and do likewise.