You are hereBlogs / Steven Martin's blog
Steven Martin's blog
---
News this morning of the murder of Ambassador Christopher Stevens invokes a great deal of emotion, both anger toward the individuals who attacked his car and the three co-workers with him, and toward those who deliberately worked to provoke violence.
At the center of this once again is the infamous Florida pastor, Terry Jones, who incited violence in 2010 by his threat to burn copies of the Quran.
I have no sympathy for anyone who would assassinate a US ambassador. But I have even less sympathy for filmmakers who spread hatred and for pastors who knowingly incite violence. Jones, and his love of the limelight, needs no further introduction. This latest incident seems to have been sparked by his promotion of a $5m film produced and directed by Sam Bacile, a filmmaker living in Los Angeles. Being both a filmmaker and a pastor, I can relate to the responsibility both offices carry.
This week I had the opportunity for a rare insight into the problems of the Palestinian-Israeli conflict. A group I'm leading in the Holy Land was hosted for an overnight stay in the village of Beit Ummar in the West Bank.
Fourteen of us slept in homes that had received demolition orders by the Israeli government, meaning that sometime in the near future they are likely to receive a knock at the door and be met by soldiers giving them minutes to pack their belongings, leave, and then watch as bulldozers level their home. Their crime? Their homes rest on land designated by the Oslo Accords as "H3," belonging to the Palestinians, yet under Israeli control. The Israeli settlement nearby wants their Muslim neighbors to leave, and because Israel honors only parts of the Oslo agreement, but not all, 36 demolition orders were issued for the homes on this piece of land.
Most surprising in this desperate scenario is that Jamal Moqbel, the man who hosted us in his home, is part of a group consisting of both Palestinians and Israelis, all direct victims of violence, who meet regularly to find peace with each other and healing for the past. Recently Jamal wrote this blog post, which I would like to share with you. It is powerful and revealing. It tells of the high price many in Israel, the West Bank, and Gaza, are willing to pay for peace.
I was certain I was going to hate it. All of my four kids have been fans of the series of books by Suzanne Collins since before they were cool; therefore when the movie was announced, we all knew the midnight screening on the night of release was a must-do.
But in the run-up to last night's trip to the IMAX theater, the reviews I read and heard helped confirm my feeling that this would be a disgusting movie: violent, gratuitous in every way, repulsive to my social conscience.
I was wrong. Very, very wrong.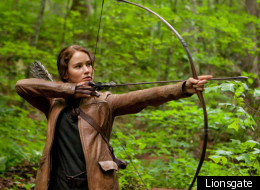 I tend to approach these cultural phenomena with a concern that my comfort level will be jolted. What I should be concerned about is what these phenomena say about our culture, and in the case of "The Hunger Games," what it says about the generation that elevated the story to its current status. With an eye to the latter, I drove home early this morning with a deep satisfaction that my kids were smarter than I was at their age, and that their generation understands something mine did not.
By Hamil R. Harris, Published: September 9
From Wakefield High School in Arlington to Virginia Commonwealth University in Richmond, Shakila Yasmin Miah was adored by her peers. After college, she moved to New York, where she fell in love.
She met Nurul Haq Miah at a friend's wedding, and four years later, in 1999, the couple got married. Both worked for Marsh & McLennan, a professional services and insurance brokerage firm, in the World Trade Center — one on the 93rd floor and the other four stories up — on Sept. 11, 2001, when terrorists struck.
"Nural was attending a meeting on the 99th floor when the first plane hit their building," said the Rev. Daniel Vestal of the Cooperative Baptist Fellowship. "They were the only couple that died in 9/11" inside the World Trade Center.
Yesterday's speech by President Obama on the United States' posture toward the Middle East, by nearly all accounts, offers little or nothing new.
His most provocative pronouncement, that Israel must withdraw to its 1967 borders and allow the formation of a Palestinian state that allows sovereignty to the West Bank and Gaza, simply restates a long-standing policy. In 2011, this policy only spells destruction to the Palestinians, and perhaps to the state of Israel too.
by Steven D. Martin and Richard Cizik
Like a recurring nightmare, the argument over whether America should torture detainees has once again gained momentum in the wake of bin Laden's killing.
Former government officials are defending torture on pragmatic grounds. Liz Cheney insists that waterboarding produced critical pieces of information that led us to bin Laden. Former Secretary of Defense Donald Rumsfeld recently said on Sean Hannity's show that the CIA "concluded that a major fraction of the intelligence in our country on al Qaeda came from...three people who were waterboarded."
This logic dates back to the Bible's Jubilee year regulations, which stipulated that individuals and families in ancient Israel should regularly be relieved of their debt burdens. This is something dear to the heart of Jesus himself as, when he was in Nazareth, he spoke of his entire ministry in the language of Jubilee (Luke 4:16-20)."
On October 1, 2010 Haiti was finally freed of its final $447 million in crippling debts to international institutions.
I thanked God for this small act of grace - responding to the prayers of millions of Haitians and supporters around the globe, as well as the evangelicals who joined me in sending a letter to President Obama in support of Haiti debt relief earlier this year.
It was a day of hope that spoke to the justice and truth of the Bible's "Jubilee" - a year where all debts are forgiven. It was a day that spoke to the power of the faith movement to successfully change public policy.
Nothing can, or should, be done to divert Muslims from celebrating Eid al-Fitr on September 10th or 11th. Many people have done their best to stop "Burn a Koran Day." The Dove World Outreach Center, despite being denied a burn permit by the city of Gainesville, and despite the counsel of cool heads, seems bent on carrying out this intensely provocative act.
A key point has been missed in the discussion around the Park51 mosque project, "International Burn a Koran Day," and the arson incidents in Murfreesboro, Tennessee.
Not only do these hateful events insult American Muslims, they create a dangerous perception in the Muslim world that our nation despises Islam. We underestimate the power and the potentially disastrous consequences of this perception at our own peril.
Note: this post was written during Steven Martin's recent trip to the Palestinian territories, joining a delegation from Pentecostals and Charismatics for Peace and Justice (pcpj.org).
As I was finishing up my last blog post I noticed things were getting noisy outside the window of my room at the Bethlehem Bible College. We're used to fireworks every evening (there are a lot of celebrations here: weddings, parties, etc.), but it seemed unusual to hear them in the daytime. For the uninitiated, Palestinian fireworks can sound like gunfire.
Note: this post was written during Steven Martin's recent trip to the Palestinian territories, joining a delegation from Pentecostals and Charismatics for Peace and Justice (pcpj.org).
The more time I spend here the more certain I am that I have no answers. There are no easy explanations, no possibility of taking sides, no way through the intense tangle of injustices committed through history on both sides. But one small idea dawned on me that I would like to share with you.