Blogs
---
News this morning of the murder of Ambassador Christopher Stevens invokes a great deal of emotion, both anger toward the individuals who attacked his car and the three co-workers with him, and toward those who deliberately worked to provoke violence.
At the center of this once again is the infamous Florida pastor, Terry Jones, who incited violence in 2010 by his threat to burn copies of the Quran.
I have no sympathy for anyone who would assassinate a US ambassador. But I have even less sympathy for filmmakers who spread hatred and for pastors who knowingly incite violence. Jones, and his love of the limelight, needs no further introduction. This latest incident seems to have been sparked by his promotion of a $5m film produced and directed by Sam Bacile, a filmmaker living in Los Angeles. Being both a filmmaker and a pastor, I can relate to the responsibility both offices carry.
Perhaps "Anti-Christ" is too strong? After all, Singer is a chaired professor at Princeton University and arguably the world's most influential living philosopher.
His Animal Liberation has been translated into more than twenty languages (including Chinese, Hebrew, Croatian, and Turkish), and is the book most responsible for bringing the concerns of non-human animals to the Western world's attention.
This week I had the opportunity for a rare insight into the problems of the Palestinian-Israeli conflict. A group I'm leading in the Holy Land was hosted for an overnight stay in the village of Beit Ummar in the West Bank.
Fourteen of us slept in homes that had received demolition orders by the Israeli government, meaning that sometime in the near future they are likely to receive a knock at the door and be met by soldiers giving them minutes to pack their belongings, leave, and then watch as bulldozers level their home. Their crime? Their homes rest on land designated by the Oslo Accords as "H3," belonging to the Palestinians, yet under Israeli control. The Israeli settlement nearby wants their Muslim neighbors to leave, and because Israel honors only parts of the Oslo agreement, but not all, 36 demolition orders were issued for the homes on this piece of land.
Most surprising in this desperate scenario is that Jamal Moqbel, the man who hosted us in his home, is part of a group consisting of both Palestinians and Israelis, all direct victims of violence, who meet regularly to find peace with each other and healing for the past. Recently Jamal wrote this blog post, which I would like to share with you. It is powerful and revealing. It tells of the high price many in Israel, the West Bank, and Gaza, are willing to pay for peace.
Rio de Janeiro, Brazil
Friday, June 22, 2012
Comments by Rev. Richard Cizik, President, New Evangelical Partnership for the Common Good, delivered at the People's Summit, in Rio de Janeiro, on Thursday, June 21, 2012.
It's a delight to be here from the United States to bring you a perspective from a "New Evangelical" leader. Most of you are aware that significant percentages of Christians in my country are not just in denial about the science of climate change but outright opponents of taking action on climate in the Congress. That's the bad news, of course. But there is good news, and it's not just that found in the Scriptures, which guide us in our search for answers about how to live in the 21st century.

This good news is that there is a movement of biblical believers in America who are committed to leading on climate and environmental sustainability. We are not the majority of our evangelical movement, but we are a dynamic, positive, and growing movement. As President of the New Evangelical Partnership for the Common Good, it's my honor to tell you just a little about what guides us on the issues at stake here at "Rio Plus 20."
Monday at 1 p.m., I am joining hundreds of people of faith across the nation to fast for 23 hours, symbolizing the 23 hours per day that tens of thousands of Americans, including children and the mentally ill, are warehoused in solitary confinement.
The fast will be held in conjunction with the first-ever Senate hearing on the use of solitary confinement in the U.S. federal prison system. 
Who could have predicted that access to family planning services would become "Topic A" in the race to the White House? Or that a "war on women" would ignite based on contraceptive coverage provided under the health care law approved by Congress and President Obama?
Almost anything can happen in an election year. What's next, the converging of women's issues with energy and environmental policy? It could happen. The issues are inextricably linked, even if many currently won't talk about it.
Speaking on the environment at the World Bank a few years ago, someone in the audience rose to ask me: "Why won't people of faith address issues of population?" I replied that "We've begun to address climate change, and sooner or later, we'll have to talk honestly about population. But it's very controversial." Afterwards someone sent an email to evangelical leaders accusing me of support for "population control," such as China's "one-child" policy. Completely false, but it happened.
The death of Trayvon Martin ought to provoke some righteous indignation. Not just from the folks who turn out in Manhattan and Florida, where protests are occurring, but from the white evangelical community in pulpits throughout the country.
True, not all the facts are known, and a number of witnesses have come forward with presumably relevant information. Yet it is undeniable that a young man is dead and without the protests and media coverage, the person who took his life would have most likely walked away scot free. That's an outrage and reminiscent of days long before the Civil Rights movement's hard work to guarantee civil rights for all Americans.
Among those who protested in New York City was our friend and advisory board member, the Rev. Dr. Peter Heltzel. Peter is a preacher, writer and professor whose books such as "Jesus and Justice," argue that evangelicals must address justice issues such as racism, income inequality and a living wage, a cause for which he is a leader in that foremost of American cities.
I was certain I was going to hate it. All of my four kids have been fans of the series of books by Suzanne Collins since before they were cool; therefore when the movie was announced, we all knew the midnight screening on the night of release was a must-do.
But in the run-up to last night's trip to the IMAX theater, the reviews I read and heard helped confirm my feeling that this would be a disgusting movie: violent, gratuitous in every way, repulsive to my social conscience.
I was wrong. Very, very wrong.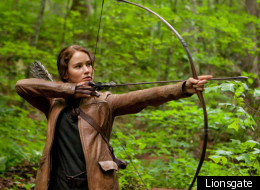 I tend to approach these cultural phenomena with a concern that my comfort level will be jolted. What I should be concerned about is what these phenomena say about our culture, and in the case of "The Hunger Games," what it says about the generation that elevated the story to its current status. With an eye to the latter, I drove home early this morning with a deep satisfaction that my kids were smarter than I was at their age, and that their generation understands something mine did not.
The fierce backlash from some evangelical Christian leaders to President Obama's sensible decision to cover contraception services under the health care reform law brings to mind Groucho Marx's definition of politics: "The art of looking for trouble, finding it, misdiagnosing it, and then misapplying the wrong remedies."
Christian mega-pastor Rick Warren is willing to engage in civil disobedience. The National Association of Evangelicals is reportedly considering asking pastors of every evangelical denomination to read an open letter to their congregations calling the requirement to make birth control for women available without co-pays an attack on religious liberty -- despite an exemption for religious institutions affiliated with faiths that forbid contraception. Tony Perkins, president of the Family Research Council, insists there is "no compromise."
It is my judgment that America generally, and the church in particular, has lost its nerve. I am wont to say "we need to put the protest back in Protestantism." By this I mean not against Catholicism as in Martin Luther's day, but on behalf of the holistic Gospel. God calls us to act more boldly. It is a kind of holy boldness.
At Christmastime, we need look no further than that of Mary. When told of her impending, supernatural pregnancy by the angel, Mary responded "let it be to me as you say." She embraced her destiny in faith, believing that God would do as he said and accepting that he had chosen her for a mission. Unlike others, she did not dither as did Moses when he was summoned, nor did she reject the calling as did Jonah. In sum, because she had surrendered her life to God, she was humbly able to accept her role. It was a role that Simeon later prophesied would cause her heart to be pierced as with a sword.